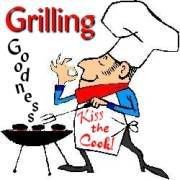 New Questions and a Mr. Linky are posted each Friday by Tina at Golden Goodness.  Everyone is invited to share their answers.  So, come and join us!
1. Do you prefer reality TV or dramas or comedies?  Doesn't that require FREE time??  Lol!  O.K., if I'm not watching a Disney movie or a romantic comedy, I'm pretty much stuck on Fox News (if I'm wielding the remote).  But my husband and boys largely dominate the scene with the History Channel leaving me just as content to tuck myself into a good book.
2. If you could have free cosmetic surgery, what would you have done?  Hmmmm.  Hike up the wrinkles on my forehead?
3. What are you itching to get but you have 'bitten the bullet'?  Oh, I dream of a carpet shampooer!  I talk to it each time I pass the isle at Walmart, and promise it a new loving home very soon.
4. Do you have a bad habit that you hope your children don't pick up?  Blogging.  KIDDING!  I don't know.  Maybe staying up too late and reading into the wee hours.  But I think it's already too late for my oldest.  He constantly smuggles books and flashlights under his covers.
5. What was your favorite meal growing up?  Not really a meal.  But I loved Creamed Corn.  I could eat the WHOLE can.  Funny.  Now I really don't like it.
 
6. What meal did you have as a youngster that you don't have as an adult? Liver and Onions, Spam, Scrapple

7. What is your earliest memory of a "vacation"? Where'd you go?  We always went tent camping with our big green and yellow canvas tent.  I remember hiking through countless trails next to waterfalls with a bazillion stairs to climb, and pausing on every cross walk with my brother to wave for the camera.

8. What was the "Best Thing" you ever got for Christmas, before age 12?  That's tough.  I think I'd have to go with the Jamie, the Bionic Women, even though she was much bigger than my Barbies.  That stunk.  But, then again, I could easily go with my Barbie Camper, Boat, Car, or Horse.  I liked them an awful lot, too!  Those were the Good Old Days (btw), before talk of Barbies and Tattoos.  Lol!